Inspired

Electrons is a responsive embedded systems design service. We're able to take on any aspect of electronics design, and deliver solid, reliable results on time. We take pride in the quality of the work we do, and our greatest satisfaction comes from hearing you say "That's EXACTLY what I need." We offer twenty years of experience in design and manufacturing of electronic devices, and a solid track record of start-to-finish support.



History




Inspired

Electrons is the natural evolution of a previous business - Lightning Circuits, which began operation in 1989, when founder Chris Paynter saw a need for a quick-turn PCB prototyping service. He set up a dark room, bought a prehistoric Excellon PCB drill and mass-mailed a tiny circuit board with contact information to everyone he could think of . *** If you've got one of these boards, please or call - we'd love to see one again!

What started as PCB manufacturing quickly turned into PCB layout work, and then circuit and firmware design. By the early 1990's, most of the designs were migrating to surface mount and multi-layer PCBs, and the PCB manufacturing gave way to embedded systems development.


Lightning Circuits is now
Inspired

Electrons
, which embodies both the technical aspects of our embedded systems designs, as well as the creative force behind them.
What's new
October 2010 - new PCB layouts for Poncho Wilcox Engineering.


September 2010 - MSP430 Firmware delivery for battery operated RF remote device, for KABB Systems.

May 2010 - Micro C and Micro T Conductivity and Temperature sensors, with Inter.X board to allow exchanging any X series swappable sensor. AML Oceanographic.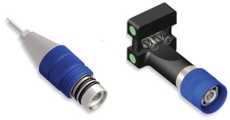 February 2010 - raw bathymetry data translation to greyscale images for 3D subsea model creation for Waters Biomedical.


June 2009 - raw data translation to Argos buoy locations.for Waters Biomedical.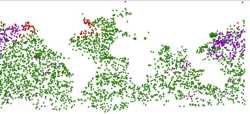 April 2009 - MicroP field-swappable oceanographic pressure sensor for AML Oceanographic Inc.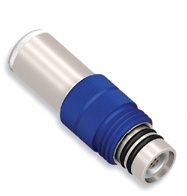 December 2008 - tiny 1" sqaure MIDI synthesizer for FL_UI_D Laboratory.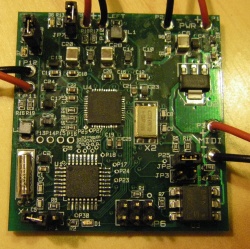 August 2008 - new PCB designs for Vivitro Systems Superpump and Hi Cycle heart valve test products. Vivitro was one of Inspired Electrons' earliest clients, way back in 1989!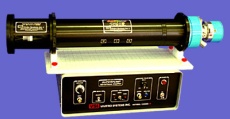 April 2008 - released production firmware for
Applied Microsystems
new
SV•Xchange™
sound velocity sensor. This is the world's first field-swappable SV sensor.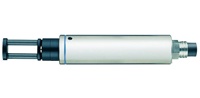 September 2007 - PCB design for Stanton SC digital turntable / mixer combo. This is a pro-audio product which won a 2008 Crystal Disk Award at the 107th NAMM show in California. This was a challenging project, with 15 PCBs in total, many of which were multilayer, controlled impedance designs.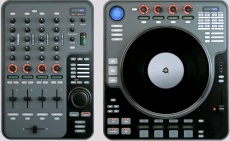 July 2007 - delivery of prototype product to Codetta Product Design. An interesting exercise in battery life optimization.

November 2006 - delivery of production prototypes of optical timing gates for inForm Sport Training Systems. These have been redesigned to fit into the great new cases designed by Codetta Product Design.